<![if !vml]>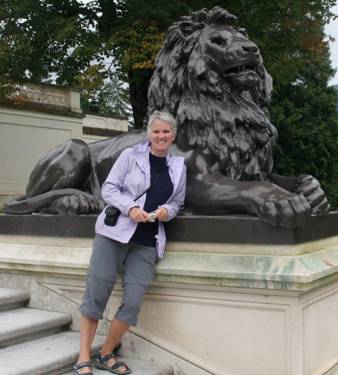 <![endif]>
On behalf of the Hickling / Parsons family
When a German attacked our nation for fun
using rhymes and slick verses instead of a gun
we most kindly provided linguistic support
for in Britain we hate not to be a good sport!
Anne Parsons - the Author's British Conscience
Anne Parsons met Rainer Triller in 1972 when he spent a holiday with her parents' family. This first visit developed into a very close friendship, which has now lasted for more than 45 years.
Anne is married and lives in Meppershall / Bedfordshire. She worked for many years as a teacher. When Rainer started his latest books on Anglo-German relations and asked her if she could revise his texts, Anne very kindly offered her help and advised him on various aspects of British life and the English language.
The Literary Battle of Britain is the result of their good understanding and long-lasting friendship and is seen by both of them as a "serious" humorous contribution to further Anglo-German relations.